Research
THE CIGA-KIDS STUDY
The KAIGAN Foundation is working together with Dr. Krzysztof and Drew Bradbury from Columbia University to spread kidney disease awareness and The GIGA-kids Study. The KAIGAN Foundation will be donating portions of our funds to the GIGA-kids Study based at Columbia University.
Please review the below information from Dr. Krzysztof regarding the GIGA-kids Study: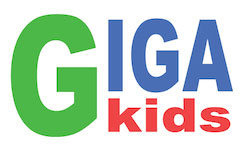 The GIGA-kids Study (Genomics of IgA-related disorders in kids Study, www.gigakids.org) is a multicenter collaborative study based at Columbia University and sponsored by the Midwest Pediatric Nephrology Consortium (MWPNC). The study aims to recruit over 1,000 children with IgA nephropathy or Henoch-Schönlein purpura (with or without nephritis) for the purpose of genetic, genomic and biomarker studies. IgA nephropathy represents the leading cause of kidney failure among young adults. Henoch-Schönlein purpura is a related disorder with skin manifestations that frequently leads to nephropathy in children.
Our prior genetic studies suggest that patients carrying more risk alleles have an earlier onset of disease. Accordingly, GIGA-kids extends our genetic investigations to pediatric patients, aiming to validate the known disease markers and to discover new genetic and biochemical predictors of disease that may be specific to children. For more information about the study and participating hospitals, please visit www.gigakids.org.
The participation in our study is very simple and involves a single blood draw and a short questionnaire. If you are a patient interested in participating in our study, please contact our study coordinator at the following address:

Drew Bradbury Columbia University
College of Physicians and Surgeons
Department of Medicine, Division of Nephrology
1150 St Nicholas Ave
Russ Berrie Pavilion #413
New York, NY 10032
Tel: 212-851-5559
email:
Please note that the financial support for GIGA-kids comes from philanthropic donations.
Individuals and organizations can support GIGA-kids by making a tax-deductible donation using our secure web portal
Please select "Genomics of IgA-related Disorders in Kids" from the drop-down menu when making a donation.
See the study brochure with more information on the study and our genetic research at Columbia.
Thanks again for your support!
---
THE CureGN STUDY
CureGN Study at Columbia University CureGN is a longitudinal study where we are looking to follow 2,400 patients from sites across the United States as well as sites located in Canada, and Italy. Columbia will be enrolling 600 patients.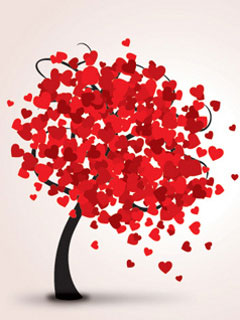 We are recruiting patients with IgA Nephropathy, Minimal Change Disease, FSGS, and Membranous Nephropathy who have had their biopsy within the last 5 years. These diseases are rare and because of that, it is difficult for individual researchers to gather a large enough number of people to effectively study underlying mechanisms, identify markers of disease, and identify and evaluate new therapies.
The purpose of the study is to create a source of information including blood and urine samples so that researchers can easily and effectively study glomerular disease. Patients will be followed to better understand the causes of disease, response to therapy, and disease progression, with the ultimate objective to cure glomerulonephropathy. Patients are paid $25 for each in-person visit. During in-person visits blood and urine are collected along with questions related to health information and forms asking about how you are feeling and how your kidney disease impacts your life.
The study is scheduled to run for four years and participation is voluntary and you can leave at any time. During the first year there are two in person visits and then one in person visit each year after that. The first visit takes around 60-90 minutes and the second visit occurs 3-4 months later and takes about 30-40 minutes. Then every 3-4 months I would contact you via phone or email to ask if there have been any changes to medication, any new symptoms you are experiencing and if you've had other medical changes (typically takes around 10 minutes).
A lot of the research done involves looking at your blood and urine, looking for cell types, levels of proteins, and different substances that may better inform us about the course of the disease. All the samples from everyone that takes part in CureGN are stored in the CureGN Biorepository which includes the NIDDK (National Institute of Diabetes and Digestive and Kidney Diseases) Biorepository. All your information is kept confidential and all your samples are given a coded study number that will not contain any identifying information about you.
Want to participate in the study? More info and Consent Form